No Limit International
Boosts Cameroon's Swimming

and Rescue Federation.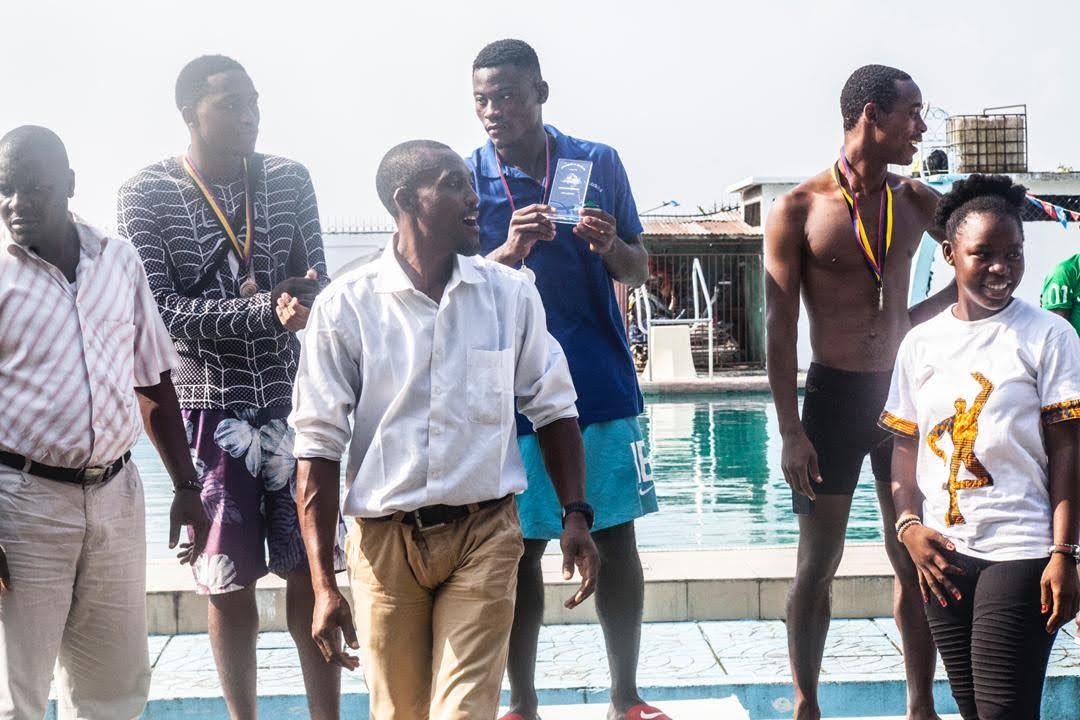 Swimming and Rescue is one of the least cherished sports disciplines in Cameroon, although health experts have proven that the sport discipline has its share of advantages. In Cameroon, football is the number one sporting activity and priority to the state and fans as well. Many people visit swimming pools, the beautiful beaches of Kribi and Limbe in the South and South West regions respectively, but many of these persons don't go professional. The Swimming and Rescue Federation of Cameroon, FECANAS has been working to build talents and get a fair representation of Cameroonian athletes to top international competitions. However, the Federation has called on general support to make this dream a reality. No Limit International, having seen more children, youths and women interested in this sport discipline, decided to support FECANAS, by offering sporting material and safety gadgets, which will intend be distributed to swimming clubs across the seven regions where FECANAS operates. A ceremony to hand over these items and prizes to best swimmers took place on Saturday September 28, 2019 at the semi-olympic swimming pool Cité Sic in Douala, Littoral region. On behalf of the NGO, the communication head, Eric Nzali while handing over the gifts to FECANAS, said the importance of swimming cannot be underestimated as it now serves as physiotherapy to patients with paralysis. He also said with a growing concern of children going to rivers and deep waters, where they risk drowning, it is important to teach them how to swim and other rescue measures.
No Limit International, having seen more children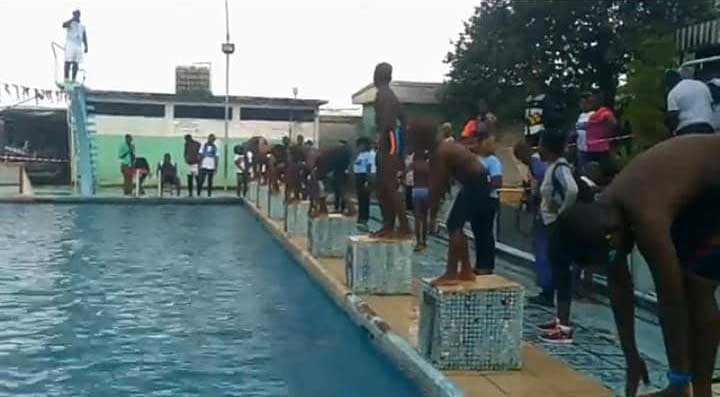 He promised the NGO was to continue to offer it's support to the swimming and rescue federation in Cameroon ,while encouraging many to indulge in this physical activity.
Saturday 28, September 2019, saw celebrations of World FINA Aquatic day in Douala, which brought together over 100 athletes.
The president of FECANAS, Relouanou Charaboutou, accompanied by other sports authorities in the region, thanked the NGO for giving assistance to the Federation which doesn't come often.
"We encourage all young people to come and register. Swimming is already here. ", said FECANAS' president.